Scott Eden B.Sc., Dip.QS.
Director
In September 2005, Scott established Genesis and has continued to develop and expand the company's services to focus on specialising in the provision of Occupational and Environmental Health and Safety Services. Scott strives to ensure a high quality professional service is provided to clients. Scott is responsible for the management of the business's operations including aspects such as; personnel, finances, client accounts and administration.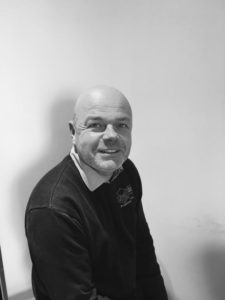 Emma Eden B.Sc.(Hons), M.Sc., MCIOB, IMaPS, CMIOSH
Director
Emma commenced her career in construction project management, gaining over 12 years of experience in this industry.
As a Director of Genesis since 2005, Emma has driven the expansion of the company's provision of occupational health, safety and environmental services. Emma has health and safety experience across a variety of industries including, local government, manufacturing, construction and retail/leisure. She is particularly specialist in the fields of occupational health, construction and engineering workshops.
Erin Wilson B.A.(Hons)  Assoc. CIPD
Business Development Manager 
Erin has experience working in a variety of occupational settings including leisure, industrial and intellectual services. Her background in human resources and marketing  provides Erin with an exceptional understanding of this aspect of occupational health.  She is skilled in conducting surveillance and is a proficient and adaptable communicator.
Erin has driven business improvement throughout the organisation and has introduced numerous improvement initiatives, which have helped deliver a more efficient service to our customers.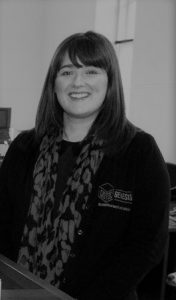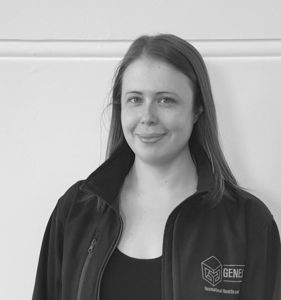 Noora Mättö MA (Hons) TechIOSH 
Health, Safety and Wellbeing Manager 
Noora's background is in public health and wellbeing having graduated, with Honours, from University of Glasgow in 2019. Through an academic interest in the behavioural processes involved in adoption of a healthy diet and active life, Noora developed an interest in occupational health and safety. Noora gained her position at Genesis through ScotGrad placement initially joining the company as Health & Safety Graduate. Her work project involved developing and marketing affordable, 'off the shelf' health and safety management systems to small businesses in Dumfries and surrounding areas. Since becoming an Occupational Health & Safety Advisor, Noora, with the support of Chartered Practitioners, has developed experience and proficiency in a wide range of health and safety practices. Noora has supported and developed health and safety management systems and services to industries including clients in agriculture, construction, manufacturing, hospitality and transport. Noora also has experience in developing, reviewing, and delivering a range of health and safety training courses.
Stephen Little 
Health & Safety Advisor 
Stephen has previously worked in the manufacturing sector with particular specialist experience of COSHH and HACCP regarding hazardous chemicals. He also has experience working as an occupational health technician and has an extensive understanding of occupational health hazards.
Stephen is a diligent and accommodating health and safety advisor with keen analytical skills and attention to detail.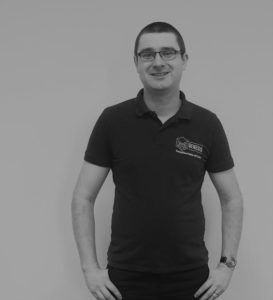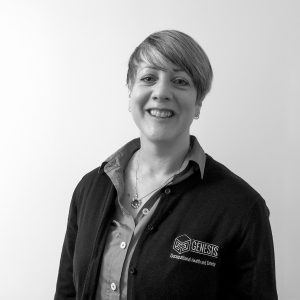 Sarah Buchanan 
Health & Safety Advisor
Sarah has a research science and lab management background and commenced her health and safety role in this industry, her specialist knowledge areas are in chemical and biological hazard management.
Sarah has excellent administration and organisational skills with great levels of accuracy and attention to detail. Her professional attitude and communication skills offer our clients an exemplary
Lara Matthews
Occupational Health Manager 
Lara is an experienced Nurse Lecturer, having taught at both MSc and BSc levels on the Nursing programme at the University of the West of Scotland for 7.5 years. Before this, her mental health nursing experiences focused on addiction, and she worked in both adult and children and young people's addiction services. Her clinical interests lie in Early Intervention and Health Promotion for mental health and addiction, and she is particularly interested in alcohol misuse and dependence.
Lara has specific training around working with the effects of trauma and suicide alertness/prevention.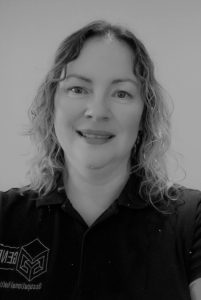 Tara Scarfe 
Occupational Health Nurse
Lisa McMurdo
Occupational Health Nurse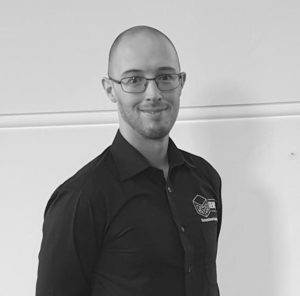 Simon Bone 
Occupational Health Technician & Trainer 
Simon has experience working in a variety of occupational settings, primarily in the hospitality and leisure industries. His sporting background focused on improving athletic performances through the applications of psychology, physiology and biomechanical principles and techniques. Simon began working in Occupational Health in 2019. He has strong analytical skills, attention to detail and decision-making skills making him ideal for occupational health.
Janice Bannister 
Occupational Health Counsellor
Janice has a diverse experience in providing counselling services, specialising in addiction, relationship and occupational health counselling. Janice takes a calm approach with personnel, aiming to put them at ease and working closely with them to help them achieve their goals. Janice is experienced in conducting counselling by telephone and video call.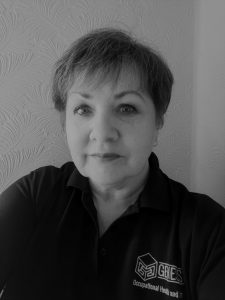 Shona Thompson 
Occupational Health Technician 
Martin Brown
Occupational Health Counsellor